FirmSecured

Blog
Want to Receive New Articles in your Inbox each Month?
We'll keep you up to date with updates & helpful content for the real estate industry.
Our team has created this resource for real estate broker and agents to better understand real estate errors & omissions (E&O) insurance.
It combines, summarizes, and links to much of the information that we have here on our FirmSecured Blog. Check it out!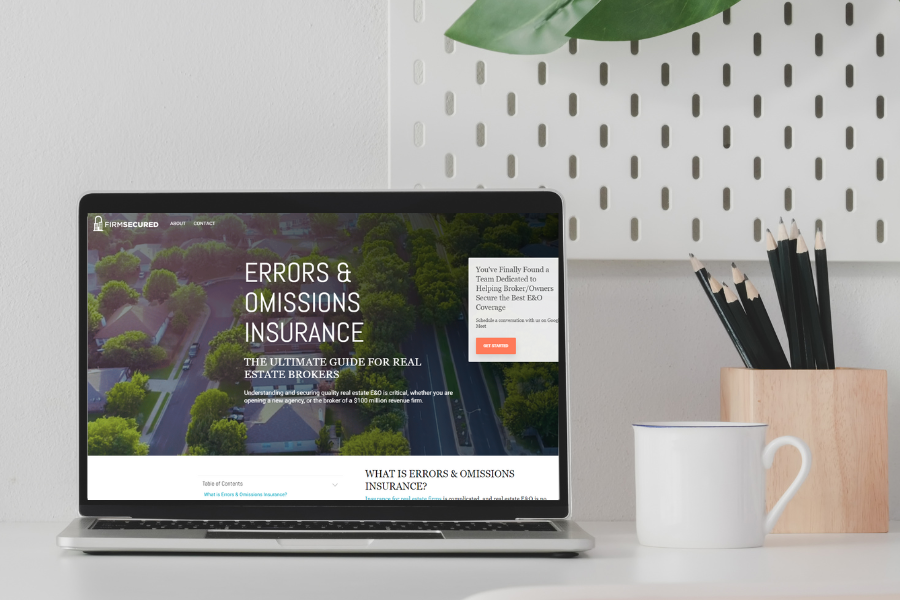 Introducing our latest cyber insurance guide, designed specifically for real estate brokers and agents. Our team has carefully curated and compiled a wealth of information on real estate cyber liability insurance coverage to help you gain a better understanding of this critical coverage.
The guide consolidates and summarizes a vast array of information available on our FirmSecured Blog.